How to make The Vermont State Quilt Block
Your clicks and purchases help support free patterns on Canary Quilts at no extra charge to you.
On this momentous day, October 12, 2023, we are thrilled to introduce the Vermont State Quilt Block tutorial in celebration of National Vermont State Day! Dedicated to preserving the storied tradition of quilt blocks in every state, we have taken meticulous steps to break down this block, ensuring that quilters of all proficiency levels can take part and discover delight in the process. Through our simplified method, you now have the chance to create the Vermont State Quilt Block, transforming it into an enjoyable and gratifying project. Immerse yourself in Vermont's captivating shades as you stitch together this exceptional quilt block, capturing the true essence of the Green Mountain State in your quilting masterpiece. Prepare to quilt with pride and pay homage to Vermont's artistic legacy on this noteworthy occasion.
Embark on a quilting odyssey as we venture into a captivating journey through time, delving into the intricate mosaic of historical heritage and artistic legacy that has shaped the enduring beauty of quilting. Within this enthralling expedition, we warmly welcome you to join us as we dive into the heartwarming tale of the Hearth and Home quilting project—an extraordinary initiative that united quilters from all corners of the United States during the early 1900s.
Today, our exploration turns to the enchanting state of Vermont, where history and imagination converge to unveil the Vermont State Quilt Block. This exquisite design takes inspiration from the beauty of the sugar maple tree, Vermont's distinctive state tree. Skillfully blending contrasting tones, including the rich hues of the sugar maple's leaves, infuses vitality into this captivating quilt block, turning it into a spectacle of sheer grandeur.
Stay engaged for upcoming state block tutorials as we persist in commemorating the quilt block heritage of every state, sharing the diverse beauty and essence of America, one block at a time! Happy quilting!
You can find the cutting instructions and templates for this block below, so let's dive right in! The pattern incorporates rotary cutting guidelines and templates if you opt to print the pattern.
Go grab the rotary cutting directions for this block below and let's get started!
Supplies
Rotating Cutting Board (0ptional) – to help turn your pieces without touching them.
Quilt ruler: Ensure you have a quilt ruler on hand, as it will help in drawing precise lines and measurements.
Marking Pens – I like Frixion because they erase with heat.
Below are the fabrics I used in my Vermont State Quilt Block inspired by the State Tree – Sugar Maple.
Step 1 – Cut the Pieces
Before progressing further, it's crucial to possess precise cutting instructions. You can easily access these guidelines in our free resource library, a valuable collection of information. There, you'll find the cutting instructions ready for your use.
Check out my video tutorial if you need help with cutting the pieces.
Step 2 – Build the Center Square
Step 1: Begin by constructing the centerpieces. Lay out the D and F pieces in an alternating order to create a square pattern. Please refer to the image below for the layout:
Next make four sets of F and D pieces, sewing and ironing open.
Put two of the above pieces together to make a half a block.
Put the two halves together matching edges, sew and iron open.
Step 3 – Make Out Rows
Layout the C, D & E pieces as shown below.
Start by sewing together the center D to the D to the right and iron seam open.
Sew the D on the left to the above D/D. Iron seam open.
Sew C on the right side of the above D/D/D. Iron seams open.
Sew E on the left side of the above D/D/D/C. Iron seams open.
Add the A triangle to the top of the four units above. Iron seams open.
Two of the above units will be the short side.
To make the two long sides take two of the finished units above add a B to each side. See the picture below. Sew them on to each side and iron the seams open.
Step 4 – Assemble the block
Lay out the center piece with two short sides, sew together and iron open.
Next add the long sides to the section above, sew and iron open.
Your Vermont State Quilt Bock is complete!
As we approach the conclusion of our journey, we find ourselves fully immersed in the captivating realm of the Vermont State Quilt Block. Originating in the early 1900s, particularly within the Hearth and Home quilting project, our contemporary interpretation of this block encapsulates both the rich artistic heritage and profound identity of the Green Mountain State. Through the meticulous assembly of this exquisite block, we've drawn inspiration from Vermont's distinctive state symbol, the sugar maple tree. This artistic embodiment has empowered us to fashion a masterpiece that genuinely pays homage to the state's inherent allure.
In the course of this creative odyssey, we've come to realize that quilting transcends being a mere craft; it's a medium of self-expression that seamlessly weaves history, tradition, and heartfelt dedication. The Vermont State Quilt Block stands as a testament to unity and camaraderie, fostering a space where quilters from all walks of life come together to honor the enduring legacy of this beloved art form.
Take a look at what a whole quilt looks like when we put 12 of these Vermont State Quilt Blocks together. It creates a beautiful and intricate pattern that showcases the charm of the Green Mountain State.
To stay updated about our upcoming blocks in this captivating quilting journey, there are two avenues through which you can stay connected. You can either subscribe to our YouTube channel or register for our newsletter below.
YouTube Subscription: Subscribe to our YouTube channel and click the notification bell icon to receive updates whenever we publish a new block tutorial or any other exciting content. By subscribing, you'll never miss a beat and will always be in the loop with our quilting journey.
Newsletter Subscription: Enter your email address in the form below to sign up for our newsletter. By subscribing, you'll receive regular updates, including announcements about new block releases, exclusive content, tips, and more. Stay connected and be the first to know about the latest developments in our quilting adventure.
Subscribe on YouTube or below with our Newsletter to stay informed on when we put out our next block in the journey.
Looking for great buys!
Fabrics, machines and threads like I use in my projects Check out these links.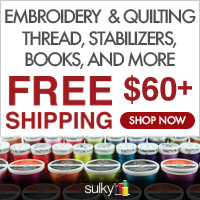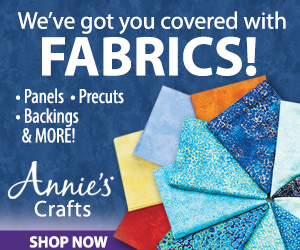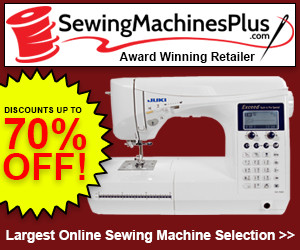 Your clicks and purchases help support free patterns on Canary Quilts at no extra charge to you.
This is affiliate advertisement. Please see FTC Disclosure here: https://canaryquilts.com/ftc-disclosure-statement/