Your clicks and purchases help support free patterns on Canary Quilts at no extra charge to you.
Mastering the Challenge: Creating the Wyoming State Quilt Block. Are you ready to challenge the status quo of traditional quilting? In this blog post and video tutorial, we'll introduce you to an unconventional approach to creating the iconic Wyoming State Quilt Block. Prepare to dive into the world of geometry as we teach you how to construct your own templates, giving you the freedom to express your creativity in ways you never thought possible. Join us as we break the mold, one stitch at a time, and embark on a quilting adventure like no other.
When it comes to the Wyoming State Quilt Block, the captivating beauty lies not only in its geometry but also in the vibrant colors inspired by the Wyoming state flower, the Indian Paintbrush. The contrasting hues of deep reds, vibrant yellow, and bright greens truly make this block stand apart. However, while the process of crafting the templates may seem daunting, piecing this block together would be a daunting challenge. With careful attention to detail and a dash of patience, you can transform what may seem like a potential nightmare into a triumph of quilting applique. So, gather your fabrics, unleash your creativity, and let's conquer the Wyoming State Quilt Block together!
National Wyoming State Day is Wednesday May 24, 2023! I am going to try to release the State blocks on their National day throughout 2023!
If you would like to make this block, sign up for the password to get into our Free Resource Library and download the pattern and come back here and make it today!
Supplies
Three contrasting fabrics
Lite Steam a Seam 2 fusible webbing
Applique thread like Aurifil or Quilters Select 40 wt Rayon thread
Compass for making your own templates
6″ ruler
Cardstock or copy paper for making your own templates
Creating your Own Templates
If you are unable to print templates, you can make your own templates to put this together! My video tutorial goes in depth into making your own templates.
All you need is a compass or something similar that will let you draw a circle. Remember that when using a compass, the radius is what needs to be calculated to make your circles!
For the above block, 3 circles will need to be made for templates.
8.5″ circle
6″ circle
3.5″ circle
60 degree template – watch my tutorial on how to build this!
Templates for the triangles will be cut also, first draw a rectangle and then fold the big triangle on the short side and cut on a diagonal. The small triangle will need to be folded along the long side and then cut on a diagonal. These will give you the triangle templates you will need to transfer to the fusible webbing.
Fusible Webbing
The triangles and the 6″ circle are the only templates that need to be transferred to the Lite Steam A Seam 2. The large triangle will be on the medium fabric and the 6″ circle and small triangle will be on the dark fabric. You will need 6 of each of the triangles.
Make sure that you have enough of the right color to cover your templates! Lightly fuse the Lite Steam A Seam 2 to your fabric and cut your pieces out!
Building the Block
The light fabric will be cut into a 12.5″ square and this will serve as the background to put your applique pieces on.
This is a complicated process and I encourage you to please watch my video tutorial to completely see how to use the templates and the pieces to get everything set in the right place!
Applique the Pieces
Now that you have places and fused all your pieces, you can get creative on how to applique your pieces! I used corresponding and muted colors because I wanted the pattern to stand out and not the thread. I also used a blanket stitch to applique my pieces!
Congratulations on Making the Wyoming State Block!
Congratulations on making the Wyoming State Block. Your unfinished block will measure 12.5″ square. Share your block on social media by using hastag #wyomingstateblockcc.
Watch the video tutorial below to help you with making this block.
Looking for great buys!
Fabrics, machines and threads like I use in my projects Check out these links.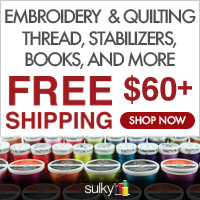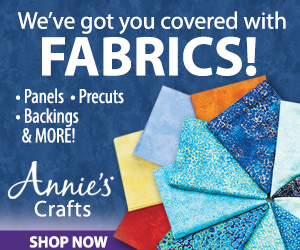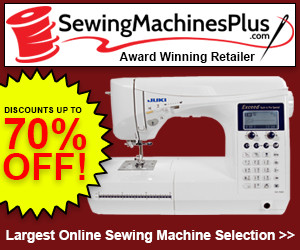 Your clicks and purchases help support free patterns on Canary Quilts at no extra charge to you.
This is affiliate advertisement. Please see FTC Disclosure here: https://canaryquilts.com/ftc-disclosure-statemen