Each time you shop via my links you support my small business and we are honored to have you as part of our quilting family!
Starting the Atomic Starburst Quilt pattern with challenging paper piecing can be a daunting task, but with the right tools and techniques, it can be an enjoyable and rewarding experience. In this article, we will go through some tips and tricks to help you get started on this intricate pattern. Grab the pattern below!
Firstly, it is important to have the right tools. You will need a rotary cutter, a cutting mat, an add-a-quarter ruler, and a sewing machine. You will also need some paper piecing templates which are provided with the pattern. These templates are essential for paper piecing as they provide the precise measurements needed for each section of the quilt. I suggest copying the templates onto Newspaper Print paper because it will rip very easily when used with a small stitch.
Once you have all the necessary tools, the next step is to familiarize yourself with the paper piecing process. Paper piecing involves sewing fabric onto a paper template, which is then removed once the block is complete. This technique is particularly useful when working with complex shapes, such as those in the Atomic Starburst Quilt pattern.
The pattern provides the cutting instructions for the starburst points, but not for the background pieces. I spent quilt a bit of time trying to figure this out and I can offer you some background cut pieces for this pattern! I suggest that you cut pieces for one starburst and see if it works for you and then when you are comfortable you can cut the rest of the background pieces for your starbursts.
I am working with Cori from California and she calls herself a confident beginner when it comes to paper piecing, so she used slightly bigger background cuts for her paper piecing. I will give you both of our cuts so that you can figure out which one works best for you!
Please note that these cuts are for only the background pieces of the starburst paper piecing. The pattern gives you the cuts for the starburst points.
Intermediate Paper Piecing Background cuts:
A1, B1, A8, B8, A9, B9 – 2.5″ x 5″
A4, B4 – 2.5″ x 8″ – I will show how to cut this piece in a moment
A6, B6 – 2.5″ x 6″
Confident Beginner Paper Piecing Background cuts:
A1, B1, A8, B8, A9, B9 – 3″ x 5″
A4, B4 – 3″ x 8″ – I will show how to cut this piece in a moment
A6, B6 – 3″ x 6″
Cutting the Background Pieces A4/B4
Cutting a strip WOF works the best and then you can make the above cuts from that.
I marked my paper pieces with the number (5, 6, or 8) to show where it went in the pattern.
To cut the A4, B4 pieces we will need to utilize one of the sashing templates. Take your 8″ piece of fabric face up on your cutting board, put your sashing template face down on the fabric with the corner of the template on the bottom right side of the fabric. Cut along the side of the template to get the angled cut. It only needs to be cut on this one side.
Sewing the A4/B4 Pieces
Once you get to A4 or B4, this is where you will take the angled end of your 8″ piece and lay it right side down on A4 or B4. Line up the corner of the fabric with the outside seam allowance. This will ensure that you will have coverage for your A4 or B4 piece.
All other pieces in this paper piecing, I just centered. It is just the A4 or B4 piece that can be the real sticking point of this pattern.
I have created a vide tutorial for this paper piecing pattern, and you can watch how I put it together!! I also have a time stamp in the description of the video to take you right to the A4/B4 piece if this is the piece that is holding you up.
When you have completed all the sections of the Atomic Starburst Quilt pattern, you can then begin to piece them together. This is done by sewing the sections together, right sides facing, and then pressing the seams to one side with an iron.
In conclusion, starting the Atomic Starburst Quilt pattern with challenging paper piecing can be a rewarding and enjoyable experience. With the right tools and techniques, you can create a beautiful quilt that is both intricate and unique. Remember to take your time, be patient, and have fun with the process. Happy quilting!
Looking for great buys!
Fabrics, machines and threads like I use in my projects Check out these links.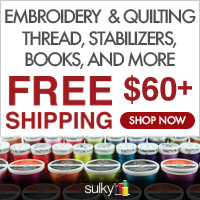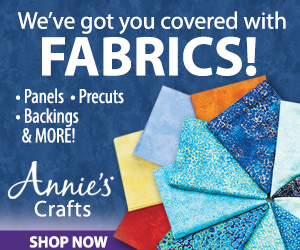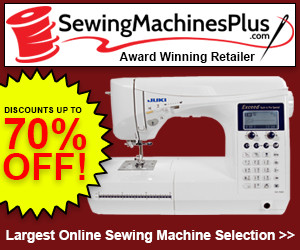 Your clicks and purchases help support free patterns on Canary Quilts at no extra charge to you.
This is affiliate advertisement. Please see FTC Disclosure here: https://canaryquilts.com/ftc-disclosure-statement