This post is going to show you how to make the Arkansas State Quilt block with free templates and cutting directions.
Welcome to the 15th block in our Any Way You Want It – A 50 State Quilt Block Journey. We are introducing the Arkansas quilt block! To see our other State blocks (click here – State Quilt Block Journey)
In 1912 Hearth and Home solicited quilters to submit a quilt block that they thought represented their State, and they then published them and I am recreating these blocks for us to make!
The Arkansas State Quilt block is beautiful to look at and very simple to put together! This is a three color block and the nice contrast in colors makes the block very unique.
The inspiration for the colors of my block are from the State Flower – The Apple Blossom. The colors of this flower and leaves lend themselves beautifully to this block.
Below I will show you how to put this block together and I have created a video tutorial for this block also. The video will show you how I assemble one quarter of the block and then put them all together to become the single 12 1/2″ square block.
UPDATE – I have a video showing how to do this block WITHOUT Templates, and the downloadable cutting directions include templates, and cutting instructions without templates.
How to make the Arkansas State Quilt block with free templates and cutting directions
Go grab the cutting directions and templates for this block below and let's get started! The pattern includes cutting the templates and instructions on cutting the strips for your templates.
To Begin With
I have created a video on how to put this block together. This block isn't to hard to assemble, but it does have "Y" seams. I walk through how to do the "Y" seams and they turn out nice and square and flat! I chose my colors from my own stash of batiks because I am in two Batik of the Month clubs and I have a lot of Fat Quarters to choose from!
Tips for this block before we start
A 1/4 seam is used on this block, a quarter inch sewing foot works great for this!
Cut your pieces with the grain of the fabric. This will help prevent stretching the fabrics when sewing. We want the fabrics to keep their shape.
Use the rotary cutting instructions and the templates and replace your colors so you know which pieces to cut from each color.
I would use the templates to cut the notches out of all our your triangle pieces, the rotary cutting instructions will show you how to cut most of the pieces.
Cut your pieces by the color of the fabric.
Follow the Y seam instructions and you will have a perfect corner.
Step 1 -Choose Your Fabrics and Cut your Templates
The rotary cutter instructions that you have downloaded tell you how wide to cut your strips and to cut your triangles. If you don't have a printer, you can use just the rotary cutter instructions because the templates have a 45 degree angle that you can use from a rotary cutter.
I would suggest cutting your templates by color. Templates C, H & I can be cut with either the Rotary Cutter Instructions or the templates. You will just need to have a 45 degree line on a rotary cutter to help with cutting. When using the templates, cut the notches out on the angled pieces.
Step 2 – How to put together the Center Block Square
The first thing we will do is make the smaller square inside this block. Gather template D and G and add template D on opposite sides of template G, matching edges and ends. Sew at 1/4″ and iron towards template D. Repeat for the other two sides of template G and you will have a 2 3/4″ square.
Next we will sew our new squares to template E. Line up edges and ends and sew at 1/4″ and iron towards template E. Repeat for the other two squares and template E.
Finally we will put our new rows to the center strip template F. Line up ends and edges and sew at 1/4″ and iron towards the center (template F).
You should now have a 6 1/2″ square center block!
Step 3 – Assemble the Inner Border
At this point you will need to get templates I, C and H. Lay template I right side up with the short side at the top. Template C will go one the right of I face up, and Template H will be on the left side face up. Template C & H will just extend the shape of template I.
Next turn template C to lay right sides together matching edges, rounded notches and edges. Repeat for template H and and sew these two pieces with a 1/4″ seam and iron towards template I. Once we have both sides ironed out, then we will trim the entire strip to be 2″ side, which is how wide template I is.
We are now ready to sew our new piece onto the square we made in the previous step. Follow these instructions closely so that we can make the Y seam in the end for the corners.
First, match up the short side of the border to one side of the center square. Pin in place. Now we will make a mark 1/4″ in from each edge. This will be the marks that we will sew between, leaving the outer 1/4″ unsewn. I recommend backstitching and the beginning and end so that when we work with the Y seams, the stitches won't pull or stretch.
Repeat this step for all of the other side of the square and borders. Make sure that you don't sew over the other borders at this time. All corners of the center block should now be free from sewn seams.
How to make the Y Seam
At this point we will need to sew to edges of the borders together. First fold the center square so that it comes to a point at one of the corners. Manipulate your border edges so that they will line up edge to edge with each other. Line up the rounded ends and edges and pin in place.
Next we will start sewing from the outside of the border towards the corner at 1/4″ seam. Sew only to the point we stopped sewing the the border onto the square. Make sure that none of the corner block is caught in any of your seam. You should be able to sew right up to the previous seam.
Iron you corner seam open, and you should be able to iron the corner of the block over your corner seam, and make a nice flat square corner!
Good job! Repeat the above steps for the remaining three border edges. Your finished block here will be 9 1/2″.
Step 4 – Add the final outer border!
For this step we will need templates A and B. Sew two of template A to both sides of one of template B with right sides together and 1/4″ seam. Iron towards the long strip, template B. Repeat for one more Template B.
Now we are ready to add the two remaining templates B to our assemble block. Add template B to opposite sides of the block, matching ends and edges and sew 1/4″ seam and iron towards the outer border.
Next take the remaining border strips we made and add them to the other sides of the block matching the seams from template A & B and nest the seams, sew 1/4″ and iron towards the outer border.
Check that your block is 12 1/2″ square and trim if necessary!
Step 5 – Your block is complete!
Congratulations! Your Arkansas State Block is now complete! Share your newly created block with your friends on Social Media! Use the #ArkansasQuiltBlockCC and see what other people are making!
Here are examples of some whole quilts from Arkansas block.
Subscribe on YouTube or below with our Newsletter to stay informed on when we put out our next block in the journey.
Looking for great buys!
Fabrics, machines and threads like I use in my projects Check out these links.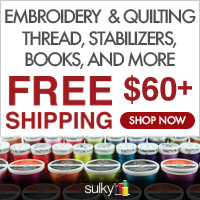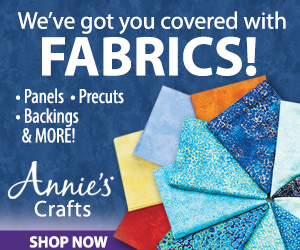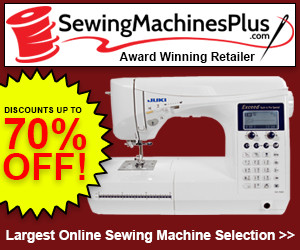 Your clicks and purchases help support free patterns on Canary Quilts at no extra charge to you.
This is affiliate advertisement. Please see FTC Disclosure here: https://canaryquilts.com/ftc-disclosure-statement/