Over the last two weeks I took a Paper Piece class from Dana Jones Quilts and learned how to make a paper piece block and build a pictorial paper piece quilt.
I was supposed to take her class at the Daytona Beach AQS Quilt Show, but circumstances made it so that I wasn't able to go. Fortunately she offers Zoom classes through her website and I was able to take her 6 hour class there. She is a super talented and very personable person to take a class from.
If you have ever done a paper piece, then you know that it is just a bunch of straight lines positioned so that it builds a beautiful block or picture. She taught about the Paper Piece police which helps to keep your brain in check when learning how to draw these lines to make your block or picture.
I have always loved paper piecing and I have always done other peoples paper piece patterns. I wanted to do something of my own and build my own patterns and that is why her class really appealed to me. I really want to turn my own pictures into paper piece quilts and share them with everyone else!
Below are some of the other paper piece projects that I have done in the past, and while I was building these I was always wondering if I could do this myself. Well, Dana taught me that I can do that!
The first class taught us how to do a traditional type block as a paper piece and I just started drawing lines within a 6″ square, hoping that when put together as 4 blocks it would look like a kaleidoscope. I was pleasantly surprised to see that it turned out really cool. I used fabrics from my Solid of the Month club and I used colors I figured I wouldn't use anywhere else. With better color choices, this would be a really stunning block!
The second day of class, she taught us how to take a picture and break it down to make a pictorial paper piece. It wasn't as hard as I thought it would be. She talks us through it and offers help when we get stuck.
Dana also teaches you how to section off your piece to help make the paper piece, and how to go around those pesky curves.
She taught us how to do all of this with paper and pencil because it really makes it hands on and think about what you are looking at and how you are going to break it down. There are programs that do it for you, but when you understand how to do it yourself, then you can understand the programs better.
I have EQ8, but I didn't know how it broke down the paper pieces, and sometimes it wouldn't break it down. I didn't understand how to break down the paper piece so I couldn't do it manually either. Now that I understand how to build a paper piece, I can now work with EQ8 better to make a paper piece!
Also, after learning with pencil and paper, I then tried my hand at Illustrator to build my paper piece quilt. I do live with a Graphic Designer that is very skilled at Adobe Illustrator so that helps, but I was pretty successful building this. I wouldn't have been able to do it without doing it on paper first though.
Below is the beginning of my paper piece pictorial quilt, it isn't finished yet, but I will share when it is done! I would highly suggest taking Dana Jones paper piece class if you are interested in learning this technique to build your own patterns. I added the picture that was my inspiration for the little quilt.
So, I finally put together my Bird House paper piece and I enlarged it to be approx. 15 x 12 inches. I was very worried that working in Illustrator would make my sections not fit together, but it worked!!! All my sections fit together and the paper piece came together quite nicely. Below is the finished little art paper piece quilt.
If you are considering learning paper piece pattern making, I would highly recommend Dana Jones. I don't get anything from recommending her, I just really enjoyed taking her class.
Looking for great buys!
Fabrics, machines and threads like I use in my projects Check out these links.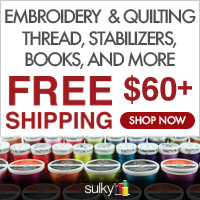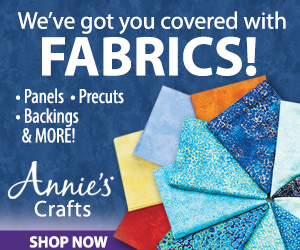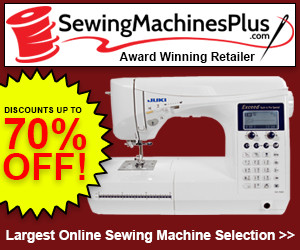 Your clicks and purchases help support free patterns on Canary Quilts at no extra charge to you.
This is affiliate advertisement. Please see FTC Disclosure here: https://canaryquilts.com/ftc-disclosure-statement/