Welcome to the 6th block in our Any Way You Want It – A 50 State Quilt Block Journey. We are introducing the Arizona block! To see our other State blocks (click here – State Quilt Block Journey)
In 1912 Hearth and Home solicited quilters to submit a quilt block that they thought represented their State, and they then published them and I am recreating these blocks for us to make!
The Arizona Quilt Block is a four color complicated looking quilt block. The block isn't hard to put together, but it does take some time and thought. There are 4 colors and a lot of seams!
This block was intended to be a 12″ block, so I recreated it as such in EQ8! Just like the Virginia State Quilt Block, it is a combination of smaller blocks put together to make a 12″ block.
Below I will give you tips on building this block, but I have put together a detailed video that I suggest you follow. Follow my tips and you will get a beautiful 12 1/2″ block. I will provide a template if you dare to do a 6 1/2″ unfinished block.
Go grab the templates for this block below and let's get started! The pattern includes cutting the templates and instructions on cutting the strips for your templates.
To Begin With
As I stated above I have created a detailed video on the order of putting all the seams together, how to iron them so you get seams that will nest and how to put it all together to get the finished block!
This block has 4 colors in it unlike all the blocks that I did before. I would make sure that when you pick your color that you lay them next to each other to see if there is enough contrast between the colors that will be next to each other. I tried to match colors of the Arizona Sedona Mountains and sky as much as I could with my Batik Fat Quarter Stash.
Tips for this block before we start
1/4 seam″. A quarter inch sewing foot works great for this!
Cut your strips with the grain of the fabric. This will help prevent stretching the fabrics when sewing. We want the fabrics to keep their shape.
I have provided a block legend that you can use to color in your pieces so you can have an idea of how your colors will look in the block. It helps when figuring out which templates to use for each color.
Use the cutting instructions and replace your colors so you know which pieces to cut from each color.
The notches on the side of the template need to be cut from the fabric. This will be very important to line up your pieces.
Tip 1 -Choose Your Fabrics and Cut your Templates
The templates that you have downloaded tell you how wide to cut strips for each template. It also tells you many of the template are needed in the block. This is where you will need to figure out how many you will need for your colors. If you colored the legend it will help you count how much of each color for a certain template you will need.
Take your fabric and square it up with the grain and cut your strips to the width needed according the pattern. The number of strips will depend on the width of your fabric.
Cut your templates from the fabrics, keep the template with each of your fabrics so that you know which one you are working with.
Tip 2 – Lay out your pieces out
Lay all your pieces out just like it will be in the block. This will be very handy when putting your pieces together to cut and knowing which side of the piece you will be sewing. Also, so you can make sure you have the right colors in the right place before sewing!
As you sew, put your pieces back in your layout so that you can see how it will all go together. There are so many seams, it can be confusing and you want to make sure it goes together correctly. We don't want to rip seams out, just because we don't like ripping seams!
Tip 3 – Pin the side you sew
As you pick up your pieces to be sewn, pin or clip the side you will sew right away. With pieces that are the same size, you can lose the side you need to sew really quickly. I suggest making sure you always have the side you will sew clipped or pinned before you line it up to sew. Match the rounded ends.
Tip 4 – Ironing your pieces
When you are piecing some of these, iron towards the dark fabric. Once you get to the point that you will be putting rows together, then iron your seams so that they will nest. This will take a little more time, but your points will be beautiful. So – anywhere you meet seam in a row or column, iron them in opposite directions.
Tip 5 – Enjoy the process
It reminded me of putting a puzzle together. Enjoy the process, it can be long and seem like a real thinker, but it can be fun to use your brain power to put this beautiful block together.
The video is very detailed and you can fast forward or rewind to see how to put it all together.
Step 5 – Your Arizona Block is Complete!
Share your newly created block with your friends on Social Media! Use the #ArizonaQuiltBlockCC and see what other people are making!
Subscribe on YouTube or below with our Newsletter to stay informed on when we put out our next block in the journey.
Watch the YouTube video we made for assembling this block!
Looking for great buys!
Fabrics, machines and threads like I use in my projects Check out these links.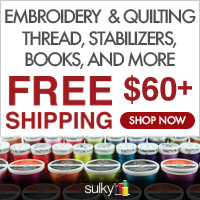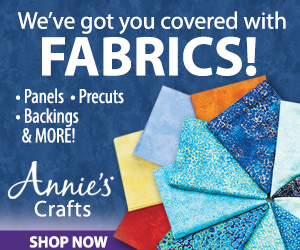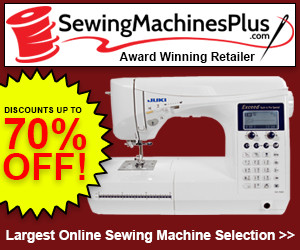 Your clicks and purchases help support free patterns on Canary Quilts at no extra charge to you.
This is affiliate advertisement. Please see FTC Disclosure here: https://canaryquilts.com/ftc-disclosure-statement/