I am so happy to introduce this bag pattern to you! Ten years ago when I started making and selling bags and I created this pattern. It was one of my best selling patterns and people really responded to this type of bag!
I have come to realize that there are people who would love to have this bag but are not in love with the materials that I am selling it in! If I wanted a bag but couldn't find it in the style I wanted I looked to making it myself.
I have finally written this pattern for people who have special fabrics that I don't have and would love to make this bag for themselves. Please note that I have made over 1000 of these bags and I am really comfortable with this pattern. It only takes me about an hour to make this Charla Shoulder Bag.
The bag I made for the cover of this pattern is made with a cork gusset and cork handles. I topstitch the gusset seam allowance to itself to flatten the seam and give a professional look to the exterior. The cork also makes the bag very light, the cork doesn't require any kind of interfacing either.
Grab the Pattern Now!
This is a pattern I am giving to you when you sign up for the exclusive password to our Free Resource Library. The pattern will be available until 1/31/2022, after that it will go on sale! If you know someone who would like to make this bag, please send them here to grab the pattern!
I have also provided a video showing the construction of the bag and the pattern has detailed instructions on how to put it together. This post is going to touch on some of the tips I have learned while making so many of these bags.
Materials for This Bag
Below are some fabric ideas for the lining, canvas, quilt weight and home decor!!
First Tip
Choose your Materials!
Choose the materials that you will use for this bag. The gusset and straps are a great place to use an accent fabric you like. I have used cork in the pictures I have shown you, but I have also used Vinyl and it can also be made from Canvas or quilt weight cotton.
Always do some test stitches on your fabric, especially if you are using vinyl or cork. Use several layers like you will in the bag for your test. For vinyl you will need to use a walking foot or a Teflon foot to get over the stickiness of the vinyl. You will also want to test the tension on your machine to make sure that you don't get any skipped stitches because the tension isn't correct. A 100/16 needle is also recommended for the heavier fabrics.
If you use Canvas you should need any interfacing, but if you use Quilting Cotton I would suggest a Pellon Thermolam Fusible Interfacing like I use on the exterior body pieces. This will help give your quilting cotton some shape and stability. Another option is to use foam on the gusset and your purse will have a beautiful upright position!
Second Tip
Sew the Lining of the Bag First
A great way to test out how the exterior of the bag is going to go together is to do the lining of the bag first. The lining is put together almost the same as the exterior. The only difference is the topstitching on the gusset.
I have made the gusset piece longer than you need. Start putting the gusset and body piece together by finding the centers of both pieces. Line up the centers and start pinning the edges until you reach the top of the body piece. You may need to clip the gusset at the turn to help it around the body piece. The use of clips instead of pins will help to keep punctures out of your cork or vinyl materials too.
I show in the video tutorial what the clips look like to go around the turn of the body piece. Pin up both sides of the gusset and sew your 1/2″ seam.
At this point you can make your seam at 5/8″ to make it slightly smaller than the exterior, but only do the 5/8″ seam and inch from the beginning and the end. You will want the 1/2″ seam at the beginning and end so that it will line up with the exterior of the bag.
Also – leave about a 6″ opening on the side with the gusset and body piece WITHOUT the pocket. This large opening will give you a good turning opening and not stress the bag as your are turning it through.
Third Tip
Add the Magnetic Snap at the END of making the Lining.
I have chosen to put my magnetic snap in after I have made the lining and I do this for a couple of reasons. I don't want to put my pocket in and work with a magnetic snap close to it AND I will get it to line up better!
Once your lining is done you will match your side seams and find the center of your lining piece. Measure 2″ down from that and mark it and put your one of your magnetic snaps in. Turn the bag over and line up your side seams again and then find the center of your magnetic snap and mark that side of the lining.
This ensures that the top of your bag will be even and your magnetic snaps are not off in any way!
Fourth Tip
It is optional to topstitch the exterior of the bag, but I find it helps to lay those seams down (like pressing with an iron) and gives it a really nice professional look also. If you are new at topstitching vinyl or cork, use a thread with a matching color, if you are confident then use the thread you really like!! A contrasting thread also gives it a professional and polished look.
I mentioned before to do test stitches on the materials you have chosen so you are ready to do the topstitching. Start by put the thread length higher also (around 3.5) and in the video how I do the topstitching, but go slow and keep your needle down when you stop stitching. Needle down will keep your purse in position so you can move it around to get the materials where you want them.
Other than the topstitching the exterior isn't as hard as the lining because you don't have a pocket or a magnetic snap to work with.
Video Tutorial
I have done a video tutorial on YouTube to go with this pattern where I go over some of the items I touched on above and a few more. I show how I put the zipper in, and putting Rivets in the straps. Check it out below!
Optional Flap
I have never made this bag with a flap, but you could make a flap for the bag that comes over and attaches in the front. You need to make sure that you still have room for your straps when you do this. I never made it with a flap because I love the space in the front for a nice big patterned fabric to show off!
I would love to see if you make this bag and what fabrics you used to make it! Please head over to my Facebook page and leave pictures of your bag.
Watch the tutorial for this bag on YouTube!
Looking for great buys!
Fabrics, machines and threads like I use in my projects Check out these links.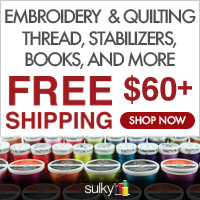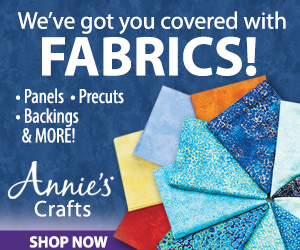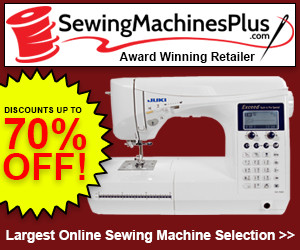 Your clicks and purchases help support free patterns on Canary Quilts at no extra charge to you.
This is affiliate advertisement. Please see FTC Disclosure here: https://canaryquilts.com/ftc-disclosure-statement/