I love the idea of Santa Claus even as an adult. I would try to catch Santa when I was a kid by sneaking awake in the middle of the night, but I never caught him. He was sooo good at his job! This gift tag is is a great way to personalize a gift to someone with a handmade project and they can keep it and hang it on their tree in the future!
This little piece is really simple to put together and doesn't take hardly any time to make. It is a quick way to make someone's day for a seasoned sewer or a small easy way to dip your toes into sewing!
I have put the template pieces in our Free Resource Library that you can access through the Library Access page. If you are new here you can click below to sign up for our FREE password to the Free Access Resource Library.
Now that you have the templates downloaded you will see that I have made the templates to cut the pieces individually. Cut these out on the dashed lines.
Step 1
Gather your materials. This largest piece of material for this project is going to be the back! Find your Christmas scraps or just any scraps you like to make these little tags. I like to use fabrics from my Fat Quarter of the Month Club at Fat Quarter Shop. You can use the same color for the beard and brim of the hat if you prefer or make them different colors of white. You can make Santa whatever color you would like too!
Step 2
Start with the hat and add the brim to the bottom and sew it together with a 1/4″ seam. I ironed all my seams towards the dark fabric, but you could iron them open also.
Continue piecing the same way by adding the face to the brim and then the beard to the face.
The front of your tag is now done! At this point I used some Pellon Fusible Fleece on the front piece to give it some structure and puffiness. You don't need to do this step, I personally liked the feel of it with the fleece.
Next take the front with the fleece and lay it right sides together to the backing piece. Sew around the edge leaving a 2″ opening to turn. I left the opening on the side. I found this the easiest for me to turn and be able to push the hat to it's point.
Once you have it sewn, we will now sew a straight line on the top of the hat 3/4″ down from where the two seams come to a point. Refer to the picture below to see how I did this. This helps reduce bulk when pushing the point of the hat, and it still looks like a point when it is turned.
Step 3
Trim the sewn corners to create less bulk in the seams so that your points are pointier! Don't trim where you are turning thought, we need this material to sew shut. I use a Purple Thang to push my points. I also will run the Purple Thang along the sew seams to push those and make it easier to iron flat.
Now that it is turned, finger press your opening used for turning and take it over the iron and press it. Make sure that the opening edges are turned in and match up.
Next up we will do at most a 1/8″ seam around the entire edge of the tag and this will close the opening.
If you prefer, you can hand sew the opening shut. It is just my personal preference, but I don't like hand sewing so I will do a machine topstitch around the edge.
Press your tag to flatten the topstitching.
Step 4
Finally we will use some floss to pull through the top of the hat to make a loop to hang from a gift or a tree!
There are more options you can do with this little tag if you want too!
Use a sharpie to make to eyes
If you machine writes for you, then you can have the names sewn on the tag if you like. That is what my Mom did for me!
Use your Cricut to make and iron on name or pattern
Add a pom pom or bell to the top of the hat for a little more fun!
Before you add the back on, you could use your machine to make eyes.
Before adding the back, you could do a little topstitching in the beard to give it some dimension.
Do each hat a different color!
Use a non-traditional Christmas color for the hat! That sounds fun!
To see an alternative way to make these Santa's Helpers Gift Tags watch my video tutorial on YouTube!
Thanks so much for coming along this small but fun journey with me! I hope you find this fun and if you make this little Santa's Helper tag/ornament come over to my facebook page and leave a picture, I would love to see what you made.
Looking for great buys!
Fabrics, machines and threads like I use in my projects Check out these links.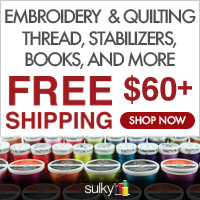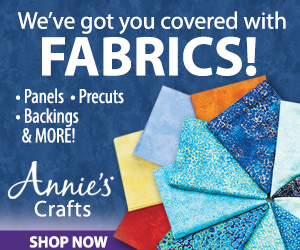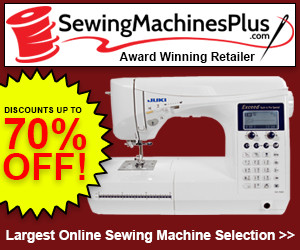 Your clicks and purchases help support free patterns on Canary Quilts at no extra charge to you.
This is affiliate advertisement. Please see FTC Disclosure here: https://canaryquilts.com/ftc-disclosure-statement/