This is the bag that you can jump into and either make your first bag, or add some style to the bags you have already made! Saddle bags are very popular right now, and this is a small version of one. The gusset will give you lots of space inside this bag also, so you can carry all the things you need for a day out.
The bag can be made with a variety of materials too! I have made the flap from cotton and the body from faux leather. I have also made the flap and body from cork. You can use fleece interfacing or foam interfacing to have an all cotton body and give the bag some structure.
This is a pattern that was free for a period of time for subscribers to our Free Resource Library. If you would like to be in the loop for when I release patterns for free please grab the password to our Free Resource Library below!
The pattern can be purchased on our Etsy Shop, click here!
This is a full fledged pattern for your use, so in the post I am going to go over some tips and highlights from the pattern.
Supplies
For the Exterior Fabric you can mix your fabrics for the flap and body of the exterior of the bag. A lot of bags I make like this I like to use a cotton fabric for the flap and either a faux leather or cork material for the body. For the picture on the pattern I used Cork for the Flap and Body of the bag.
Another great idea for the flap is old clothing that is nostalgic. I recently made some bags for my cousin that was made from a flannel shirt that her Dad wore. He recently passed away and they wanted something made from his old shirt.
The great thing about bags like this is that the flap can be used to highlight a fabric that has a lot of pattern or scenes to it, and the body can be a solid color for the background as in this Nightmare Before Christmas Scene.
Lining Fabric can be quilt weight cotton material, I wouldn't go any heavier than that for the lining.
Interfacing I would recommend would be foam for the flap, Pellon SF101 for the cotton pieces. If you don't want to use foam, fusible fleece interfacing would work for the flap. If you are doing cotton body pieces I would recommend Fusible Fleece for structure.
Strap material – I like to use polypropylene webbing for my bags, but if you cut a 4″ x 60″ piece of cotton then you could fold it down to a 1″ folded strap with topstitching.
Notions and supplies would be:
Working with Faux Leather or Cork
Things to keep in mind when working with Faux Leather or Cork:
You can't iron this material, it will need to be finger pressed
A 100/16 needle should be used
Clips are your friends, pins will leave holes
Use a larger 3.5 or higher stitch when topstitching these materials
Don't be scared to use these materials, you will just need to handle them in a different way.
Finger pressing the seams when needed is how to flatten them instead of ironing. Once you start top stitching the seams will flatten very nicely.
Faux Leather tends to have more stretch than Cork also, so you can go around curves a little easier with Faux Leather. To go around corners with these materials it helps to cut small slits to help the material ease around the corner.
Cork is waterproof and a green material since it renews itself so fast thought. Cork is usually more expensive than Faux Leather also.
When sewing these materials, you will need to use a 100/16 needle to cut through the fabrics. I like to start with a fresh new needle at the beginning of my projects. I only put about 4 – 6 hours of sewing on these needles when working with Faux leather or cork.
Don't use pins to hold your pieces together, it will leave holes in your material. I use clips to hold my materials together.
When topstitching your Faux Leather or Cork use a longer stitch length like 3.5 or higher for a more professional looking stitch.
Go slow on your sewing machine and you should come out with a prize winning bag!
Let's Talk About the Zipper!
Zippers gave me a lot of grief when I started out making bags. I would pin them in place, but that is really really hard to do, so I would end up moving the zipper when I would pull pins out and I would never have a straight zipper.
I then tried to just hold the zipper in place and sew it, but the result was the same. Still a lot of grief.
I then found out about Dritz Two Sided Wash Away Wonder Tape. This was a game changer for me when it came to zippers!
I now will put this tape down on either side of the zipper opening and it will hold my zipper in place! I get nearly perfect zipper placement now using this Two Sided Tape.
My tips for doing a zipper are
Draw your zipper opening box on the back of the pocket piece first. I will place the zipper opening in the center and usually 2″ down from the top because I like to have a larger space between the top of the bag and the zipper. Placing the zipper opening 2″ down also allows me to line the pocket up with the top of the body piece instead of have to manually try to center it. I can line up the two fabrics on top and match center lines and it will be centered and my zippered opening will have a good placement in the bag.
Draw the cut line down the middle of the box, but stop 3/4″ from each end. Draw a diagonal line from the end of the cut line to each corner. I used Erasable Frixion pens because they will disappear when I iron the zipper opening.
Line up center of your lining body and the center of your pocket piece with the rectangle drawn on it. As I mentioned before this helps put the placement of the zipper exactly where I want it.
Clip as close to the corners as possible, but DO NOT clip into the stitching. The closer you clip to the corner, but better your corners will look when turned.
Iron your seams flat before turning, and take the top of the pocket and iron that seam down, and iron the bottom seam up to help with the turning of the pocket.
You can pull your pocket fabrics away from the stitching to help straighten out the corners once turned.
I put together a video below putting together a zippered pocket.
Turning the Bag
The biggest tip for turning a bag that is made from Faux Leather or Cork is to made the turning hole bigger than normal. You can't iron these materials, and you don't want them to take too long to turn otherwise they may wrinkle. Wrinkles in these fabrics will come out over time, but it's use and gravity that take the wrinkles out. So make the turning hole big enough to get the fabrics through fairly fast!
Sewing The Strap
I am putting a diagram up on how to make a square to sew the strap shut at the O-Ring and Slide. You don't need to stop sewing and it keeps your foot away from the O-Ring and Slide as much as possible. I hop you find this helpful!
In Conclusion
Don't be afraid of working with new materials. Take your time, plan twice and cut once! Remember to use the right needle when working with thicker materials, it will make the job much easier. Always do a test sew on some scrap materials to make sure the tension is good on your machine too. Tension may need to be adjusted for thicker materials. It takes some getting used to not ironing seams flat when working with faux leather or cork, but finger pressing and pushing the seams out work just great.
The seams of the bag will also start to relax as the bag gets used also. So, have fun and I hope that you make this bag and you really enjoy using it or giving it as a gift. I would love to see the bag when you are finished. Use #SamiraCB to show off the Samira Cross Body Bag!
Thank you!
Watch the tutorial here!
Looking for great buys!
Fabrics, machines and threads like I use in my projects Check out these links.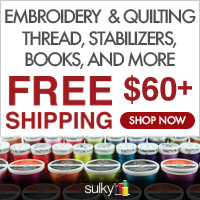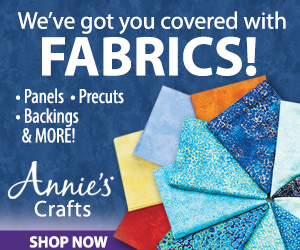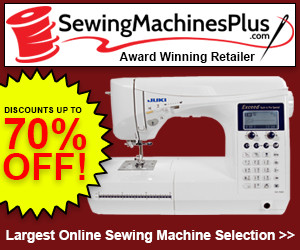 Your clicks and purchases help support free patterns on Canary Quilts at no extra charge to you.
This is affiliate advertisement. Please see FTC Disclosure here: https://canaryquilts.com/ftc-disclosure-statement/